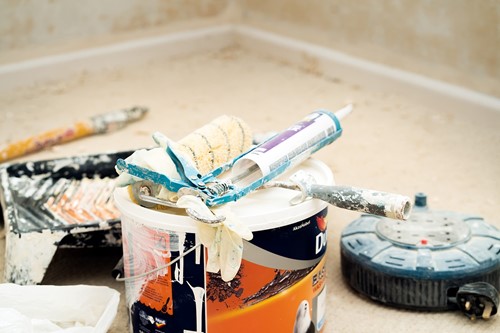 Regardless of how long you have lived in your home, you probably have a list of home improvement projects that you want to finish in the near-term and the distant future. This list likely includes all the most common home improvement projects, such as a bathroom remodel, fresh paint or a new patio or deck.
However, you won't want to ignore the smaller and lesser-known home improvement projects. These innovative ideas can transform how you live inside your home:
Create a Reading Nook
A reading nook is a relatively simple home improvement project to complete, as it does not require a lot of time, experience or money. Simply find a small corner or space in your home, and make it as comfortable as possible. You can add built-in shelves to house all your favorite books, and place a comfortable chair or pillow on the floor.
Design a Home Fitness Area
Fitting in your daily workout is very important, but it can be difficult to find time to go to the gym. Instead of spending a lot of money on a luxury gym membership, create a fitness area in your own home. You can put your favorite exercise equipment in an extra bedroom or in a corner of your basement that is often ignored. Mount a TV on the wall and paint the room your favorite color. You'll find yourself looking forward to those workouts.
Establish a Zoom Room
Whether you regularly participate in virtual seminars or you work full time from home, you are likely going to need a quiet, functional and visually appealing space to take all of those Zoom calls. An old closet or an unused bedroom can easily be made into a Zoom room. Paint the room a neutral color and add some soft lighting to ensure you're plainly visible during your meetings with no strange drop shadows or distracting hues.
While kitchen remodels and finished basements are great projects to complete, you won't want to forget about some of these interesting ideas. By making the most out of the space inside your home, you will be able to fully enjoy every moment that you are there.